Product Description
This fast-paced world demands you to be fit. Your fitness levels are sure to take a turn for the better with this fitness band from Noise ColorFit. This durable fitness band comes with a 3.1-cm (1.22) LCD screen and a plethora of features such as sleep tracking, heart rate, distance covered, calories burned, and even alerts and notifications from your smartphone. What's more? This band is also considerable waterproof, so you'd never have to hit the breaks on your fitness journey.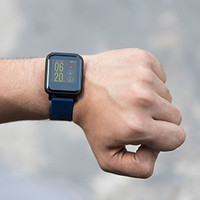 The Bigger Picture
Equipped with a clear and colourful 3.1-cm (1.22) LCD screen, you can check your fitness statistics and updates with a single touch. Also, the 2.5D curved glass and metallic unibody design ensure that this fitness band can easily withstand daily wear and tear.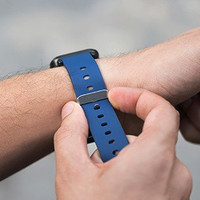 Detachable Straps – Easy On, Easy Off
Don't let fitness come in the way of fashion. You can now match your fitness band according to the clothes you wear. With detachable silicone straps that can be easily assembled and disassembled, you can change your look every day.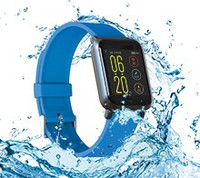 Waterproof (IP168) – Swim Ready
Whether it's going for a swim or taking a walk in the rain, you don't have to take this band off. With an IP68 waterproof rating, this band can withstand up to 1.5 metres of water for up to half an hour.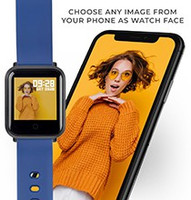 Handpicked Watch Faces
If you're getting tired of looking at the same old watch face, you can simply choose any picture from your phone and set it as your watch face using the app.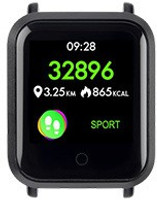 Walk the Talk
This fitness band features the BOSCH BMA21 chipset to provide you with accurate updates on the number of steps you've taken, total distance covered, and the calories burned.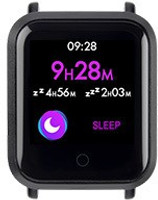 A Heavy Workout Deserves a Good Night's Sleep
Getting the right amount and quality of sleep is an essential part of your fitness journey. With this band, you can now keep track of your sleep quality, duration, wake up time, and more.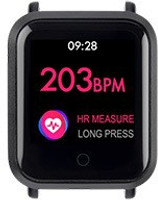 Matters of the Heart
With the built-in HRS3300 Heart Rate Sensor, this band provides you with live updates of your heart. This helps in monitoring your heart rate, ensuring that you workout within your physical boundaries. You can also use the Da Fit App to check the updates of your heart.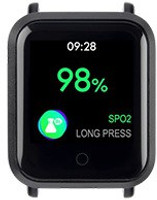 Check Your Oxygen Level
This fitness band can even measure and monitor the oxygen level in your blood, providing you with accurate indicators of your health.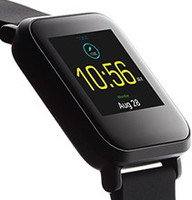 Make Your Workout Count
The Sports Mode provides you with detailed and precise statistics such as steps taken, distance covered, and calories burned. It also monitors your heart rate while you perform various physical activities such as walking, running, cycling, playing badminton, basketball or football.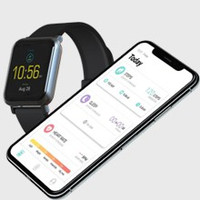 Compatible with iOS and Android
Featuring Bluetooth (BT 4.1) connectivity, you can sync this band easily with your Android or iOS device. You can then download the Da Fit App in your smartphone and check on your fitness statistics anytime you want.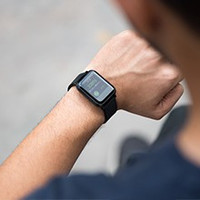 Keep Your Phone Away
You'd never have to reach for your phone during your workout as a silent vibration on your wrist informs you of calls, messages and other push notifications. You can even control the music player and the camera on your smartphone remotely.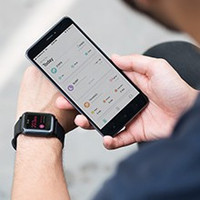 Get Alerts
You can set alarms, or set regular reminders on your fitness band to keep you motivated. You can also easily find your lost band using the Da Fit App.